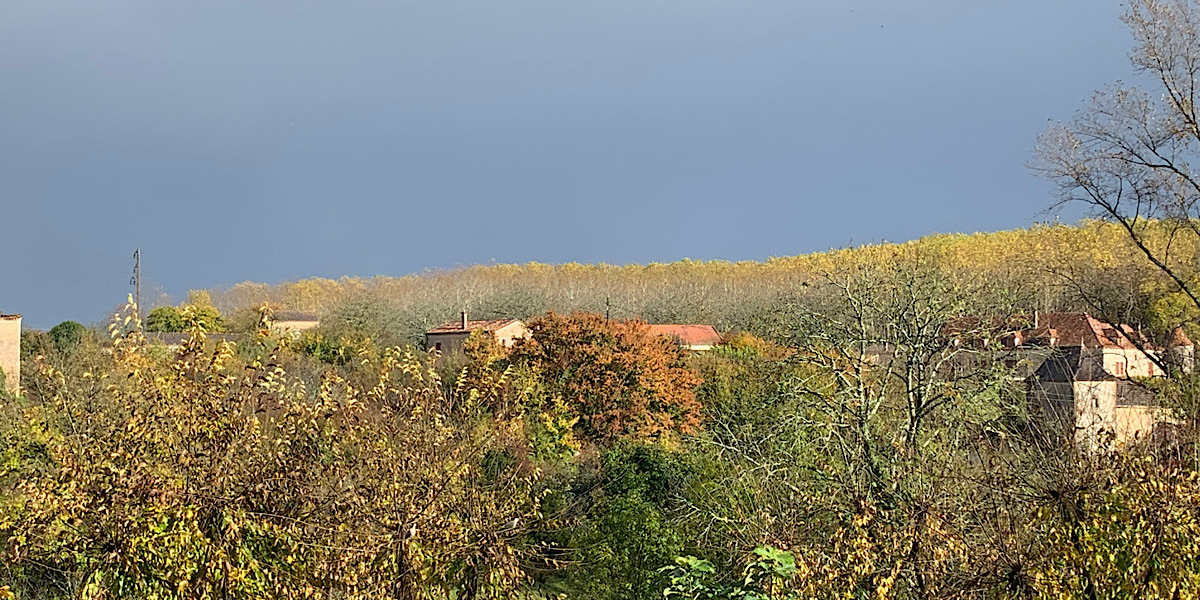 Another busy week Au Coin Des Arbres.
We had a great time watching some drone footage taken of our gites, the grounds and the countryside around us. The four different drones were a tech-geek's dream and their capability is astounding.
After weeks of blue skies and sunshine the weather turned against with waves of heavy rain. Thankfully, the skies cleared just enough to get some wonderful shots of dramatic clouds, sunshine on the autumn trees and the Chateau de Biron.
The Last Duel is the latest Ridley Scott film and we went to a local screening at Monpazier. A great night out, starting with a beer at Bière de la Bastide, a demonstration of how knights really fought in hand to hand combat and finally the film itself. Matt Damon, Adam Driver and Ben Affleck star with Jodie Comer giving a great performance as Marguerite de Carrouges. The film presents a historical event and respects the ambiguity around what we can know about the past by telling the story from three different perspectives. It culminates in what was the last trial by duel in French history. Not only was the story told well, but the filming locations really showed off the Dordogne and the chateaux of the regions. The market square in Monpazier became Paris and Beynac and Fénelon featured prominently too. 
To round off the week, Lisa and I did a 6km circular walk from Monflanquin on the GR636. Following the banks of the Lede we took in fabulous views of the Chateau de Roquefère and then back to Monflanquin itself. 
Lisa is now making some caremalised walnuts from our trees and I'm settled with Eric and Percy around the fire. Life is pretty good here to be fair.
A week of cinematics here in the Dordogne