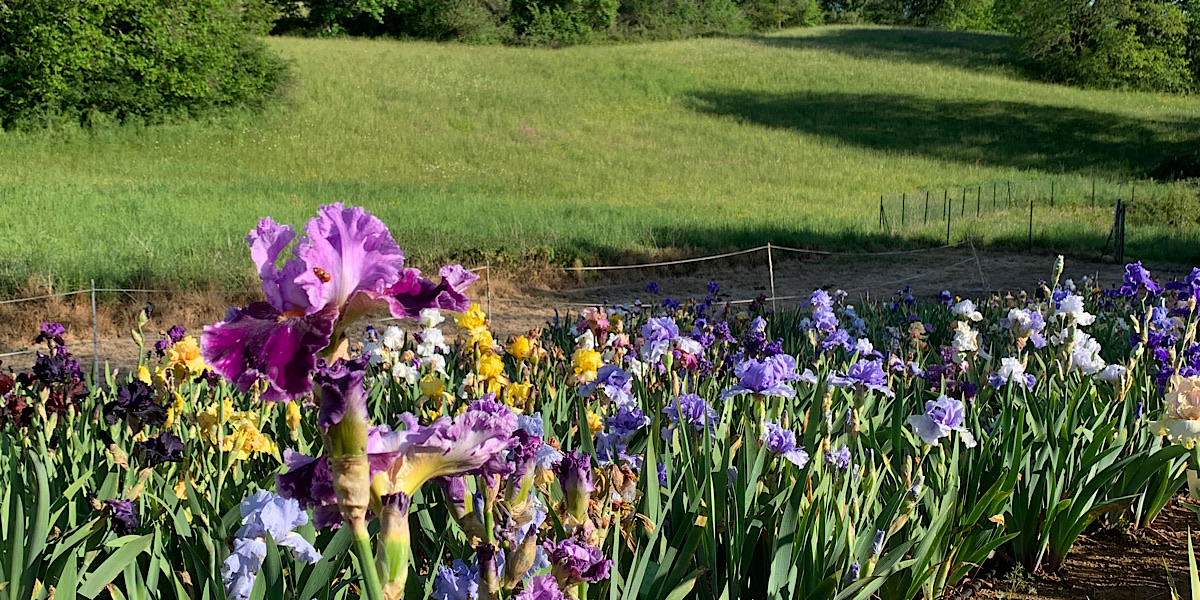 We are blessed in Biron to have a family who are dedicated to cultivating and displaying one of the most diverse range of irises in the world. Each May the field is open to the public to marvel at the flowers in all their colourful glory.
Each variety is labelled and you can note the names of any your particularly like and buy the corps after the event. They go on sale throughout the summer at the weekly Tuesday market in Biron.
May is a wonderful time to visit the Dordogne if you like to see nature coming to life. You can enjoy the explosion of wild flowers, the insects that thrive around them and the resident and migratory birds
Come and stay with us in May and watch nature come to life.