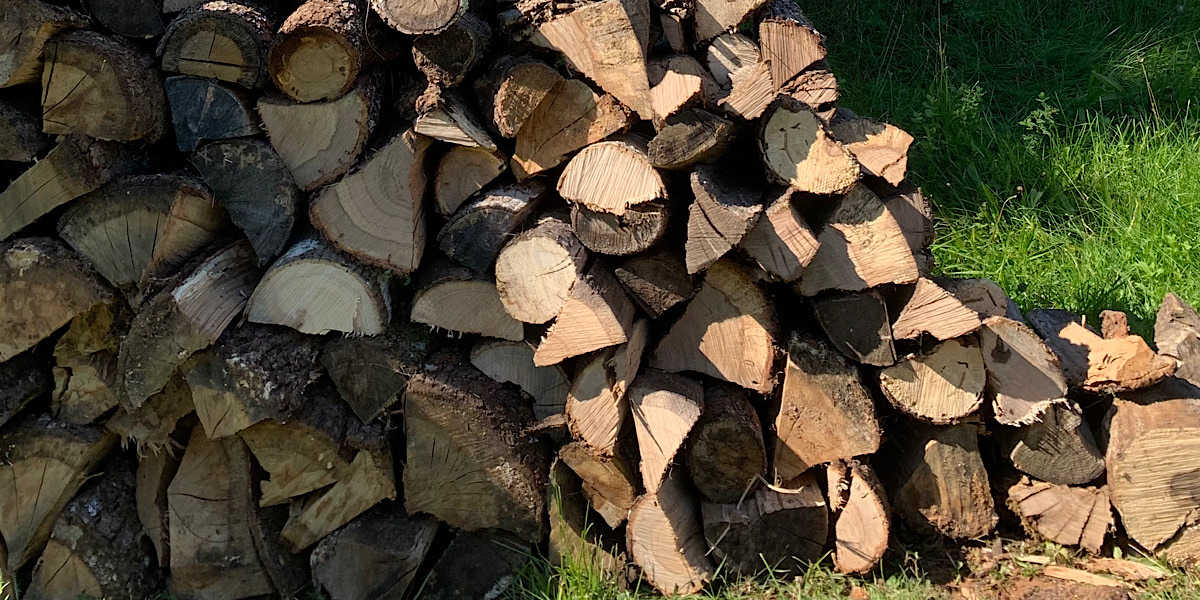 As we move further into the autumn season, the skies are clear which makes for bright, warm sunny days but cold nights. It has been getting as cold as 3C but by lunch time it is a perfect day for t-shirt and shorts. We have started to take the chill off the evenings by lighting a fire much to the delight of Eric and Percy. 
We have a few stacks of logs around the field that were kindly left by the previous owners and so it was time to bring some nearer to the house. We have a wonderful neighbour, Didier, who offered to help with his 4×4 buggy and the log-splitter attached to his tractor. He saved us a huge amount of time and effort so many thanks are due to him. 
I'm typing this in the beautiful sunshine and the idea of needing a fire seems laughable. In two hours time it will be a different story.
To live in the Dordogne countryside it is important to match your life to the rhythm of nature. Being led by the promptings of the natural world around us makes an interesting transition from suburban London where you can live almost oblivious to the pattern of events going on around you.
There are so many benefits to becoming more attentive to the world outdoors and spending time working alongside nature. Not only does working outdoors usually involve exercise for the body, but the blue skies and green fields and woods are restful on the eyes and calming to the soul. I'm more convinced than ever that there is something deeply embedded within us that is meant to « tend a garden » and modern ways of living so often deprive of us these essential aspects of life. 
Even if we do use modern power tools!
The simple act of gathering logs reminds us that we need to live in harmony with the rhythm of the natural world